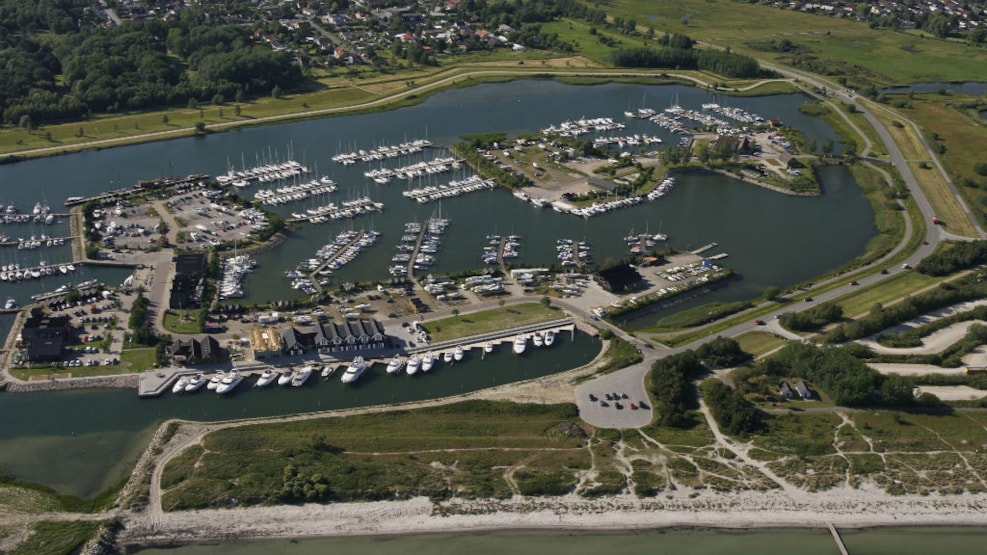 Greve Marina
Greve Marina is a modern marina with a genuine maritime atmosphere and one of the best beaches in Denmark. The harbour is located in the beach park Køge Bugt Strandpark which is a unique scenic area.
Greve Marina consists of two islands, "Hejren" and "Mågen", and is also a good basis for visits to the Copenhagen city centre which can be reached by train within 30 minutes. The harbour is located close to public transport and an extensive path system. 
Situated at Greve Marina, Greve's tourist information office provides tourist brochures and bicycle maps and information about accommodation and restaurants.
Facilities at Hundige Havn:
- Free port scheme
- Visitors are free for the first 3 days and then DKK 90 is charged per day
- Restaurant Fregatten
- Cafés
- Bicycle rental
- Fuel on the harbour (petrol and diesel)

The harbour master's office is open all year. 

Visiting boats can report to the harbour master's office or pay in the machine on arrival.