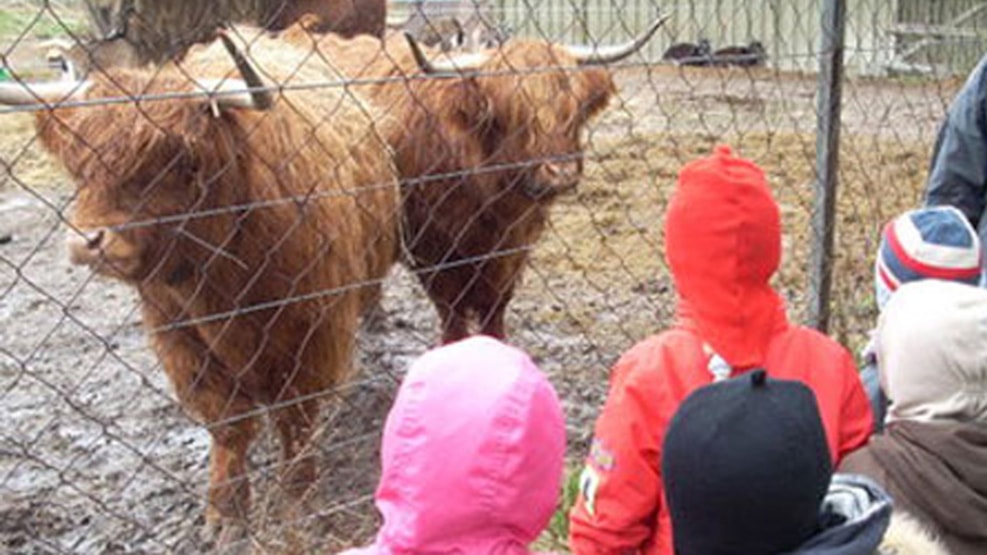 Ishøj Animal Park
A tour of the green countryside around Ishøj should include a visit to Ishøj Wildlife Park near Tranegilde. Formerly, the area was used by Copenhagen Zoo for the rehabilitation of its animals, but luckily today the zoo animals do not need rehabilitation, and Ishøj Wildlife Park is now the home to Ishøj's long-haired cattle, Scottish highland cattle, black & white Swiss goats, moufflons (similar to deers) and white-headed marsh sheep.

The area covers about 40 acres, and is crossed by several interconnected gravel paths.

Earlier in the late 17th hundred, the Wildlife Park area was used as royal hunting grounds and belonged to the royal family. On the western outskirts of the park, the Vildtbane Stone, which is today a protected national monument, was raised by Christian VII in 1775 to mark out the King's exclusive hunting rights.

An impressive red, Chinese-inspired portal marks the entrance to the Wildlife Park. Originally constructed for the World Exhibition in Copenhagen in 1888 it has also adorned the Tivoli Entrance before being moved to Ishøj. It is indeed a historic piece of design.
Motoring is not allowed in the park. There are chairs and tables for visitors who want to enjoy their packed lunches and drinks in the open.