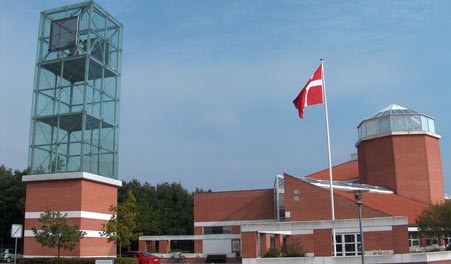 Johanneskirken - Greve
Johanneskirken is a relatively new church from 1995. The church has a traditional and harmonious interior with white walls and high ceilings.

Three artists made the beautiful decorations for the church:
Weaver Vibeke Greger created the tapestry adorning the eastern wall. Ceramic artist Per Rehfelt designed the baptismal font and chancel behind the altar whereas silversmith Claus Bjerring is the man behind the altar silver, baptismal jug and baptismal basin.

To visit the church, please contact Greve perish office.