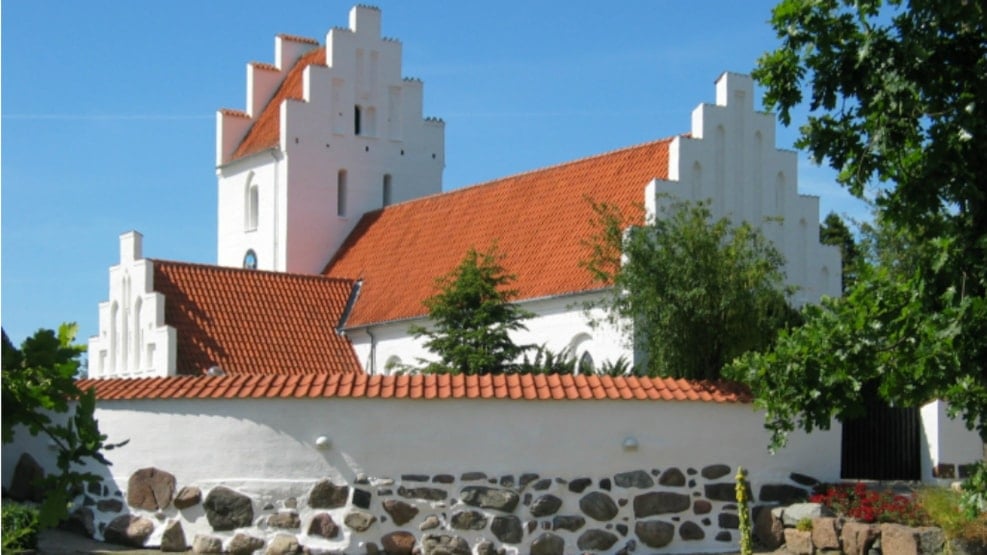 Karlslunde Kirke
Karlslunde Kirke is from the late 1100s and was built in limestone ashlar from Stevns Klint. The tower and porch are more recent extensions from the 1400s. Today, the church appears as typical Danish village church with its whitewashed walls and red tiled roof.
The interior is from the 1600s. The altarpiece from 1668 is in the baroque style, cut in wood and subsequently painted. The pulpit and pews are also from the 1600s and are all well preserved. The church is known for its rood which is found in many churches in the counties surrounding the Baltic Sea.
The church organ from 1997 has 24 stops. The facade was designed by the renowned architect Rolf Graae. The organ is treasured by Danish as well as international organists and is suitable for concerts.