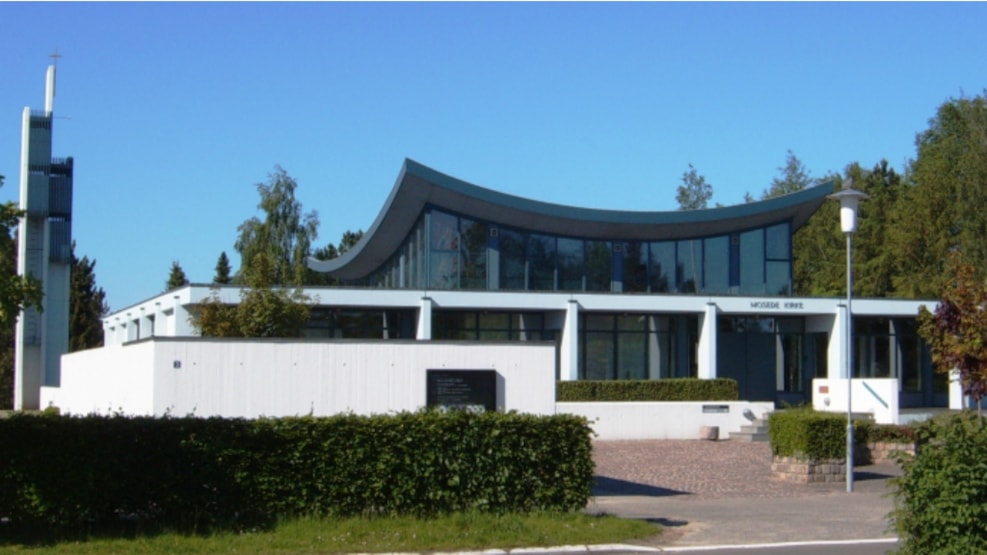 Mosede Kirke
Mosede Kirke is one of the more recent churches and was established in 1977. The church was designed by Holger Jensen and engineering company Krone & Kock. 

The church has a sweeping roof, an inverted dome and a free-standing bell tower, all of which add distinctiveness both inside and outside. Moreover, the church is decorated with glass paintings by Mogens Jørgensen while the church cross is designed by the artist and gold- and silversmith Bent Exner.

The organ has 24 stops and was built by organ builder Poul-Gerhard Andersen.

Special access to the church can be arranged by agreement.
The parish clerk can also be reached at Karlslunde church office, Hovedgaden 24, 2690 Karlslunde, Monday and Friday from 10 am to 1 pm, Wednesday 10 am to 6 pm.